Modernste technologieën voor volmaakt genot
Het zit allemaal in de GIGA X3c: de krachtige keramische schijfmolen garandeert jarenlang betrouwbare slijpresultaten die zeker nauwkeurig, consistent en gelijkmatig zijn. Een topinnovatie zorgt voor dat extra speciale: A.G.A.© (Automatic Grinder Adjustment) – het elektronisch gestuurde automatische nastelsysteem. Het Pulse Extraction Process (P.E.P.®) optimaliseert de extractietijd voor korte specialiteiten en CLARIS Pro Smart levert perfecte waterkwaliteit voor een pure smaak in combinatie met het Intelligent Water System (I.W.S.®).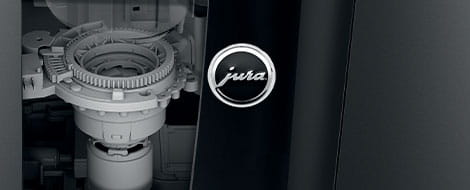 De GIGA X3c beschikt over een uitgekiende in hoogte verstelbare combi-uitloop, die trendspecialiteiten met melk en melkschuim dankzij de fijnschuimtechnologie perfect afwerkt. De snelheidsfunctie zorgt voor koffiespecialiteiten in recordtijd. De tijd die nodig is om de machine bij te vullen wordt tot een minimum beperkt dankzij het grote bonenreservoir met een inhoud van 1 kg en het aromabeschermdeksel. Bovendien maximaliseert de hoge capaciteit van het waterreservoir, de lekbak en de koffieresidubak de autonomie, waardoor de GIGA X3c ook ideaal is voor mobiel gebruik.
Meer vermogen gecombineerd met de hoogste kwaliteit – dat is de GIGA X3c. Het beknopte, 4,3-inch touchscreen-kleurendisplay met hoge resolutie is volledig intuïtief. Moderne graphics die gemakkelijk te begrijpen zijn, betekenen dat zelfs nieuwe gebruikers met vertrouwen kunnen navigeren. De vaatwasserbestendige lekbak kan eenvoudig met één hand worden verwijderd, geleegd en weer teruggeplaatst. Het zwaartepunt is ideaal gelegen om morsen te voorkomen. Eenvoudig, schoon, snel, comfortabel – dit 5-sterrenconcept is tot in het kleinste detail verwerkt.
TÜV-gecertificeerde hygiënegarantie
Het onderhoud van de GIGA X3c is net zo eenvoudig, logisch en intuïtief als de bediening. Originele JURA onderhoudsproducten en geïntegreerde spoel- en reinigingsprogramma's zorgen met één druk op de knop voor TÜV-gecertificeerde hygiëne. Het melksysteem is ook zeer eenvoudig te reinigen. Het volautomatische proces wordt gestart met slechts een aanraking op het display en zorgt voor een perfecte reinheid. De stevige dubbele uitloop is in een paar eenvoudige stappen te demonteren. De melktuiten aan de voorzijde zijn goed bereikbaar en indien nodig eenvoudig te vervangen.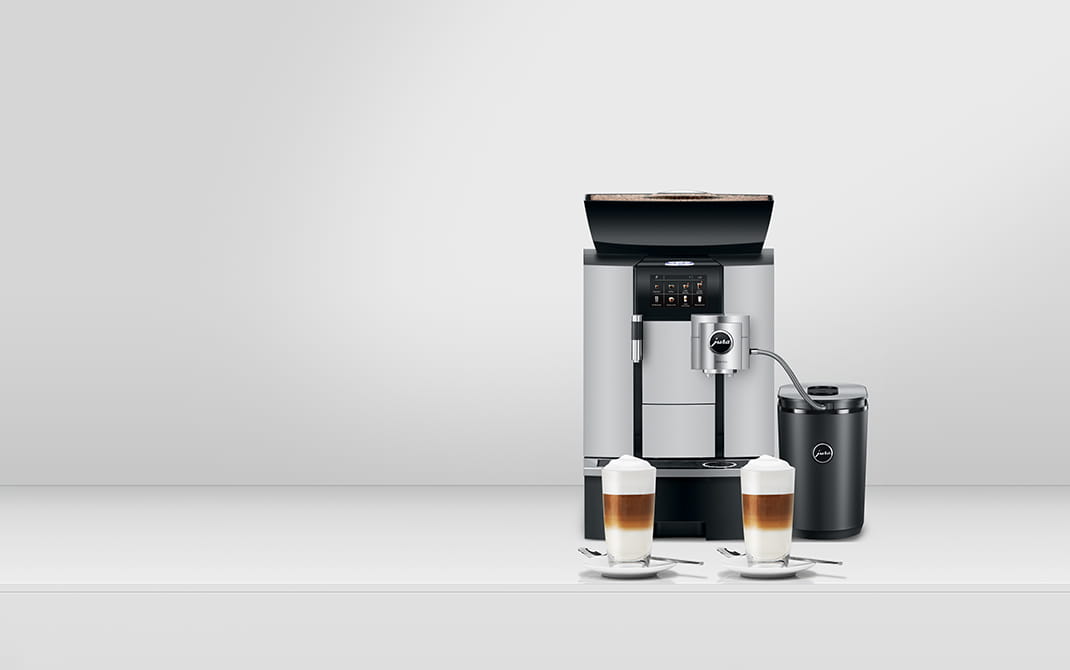 Net zo individueel als uw wensen
De GIGA X3c kan alleen worden gebruikt of worden gecombineerd met accessoires zoals een kopjeswarmer of een boekhoudsysteem om voor elke behoefte de ideale complete koffie-oplossing te creëren. Het kan ook gemakkelijk worden aangepast aan toenemende eisen.